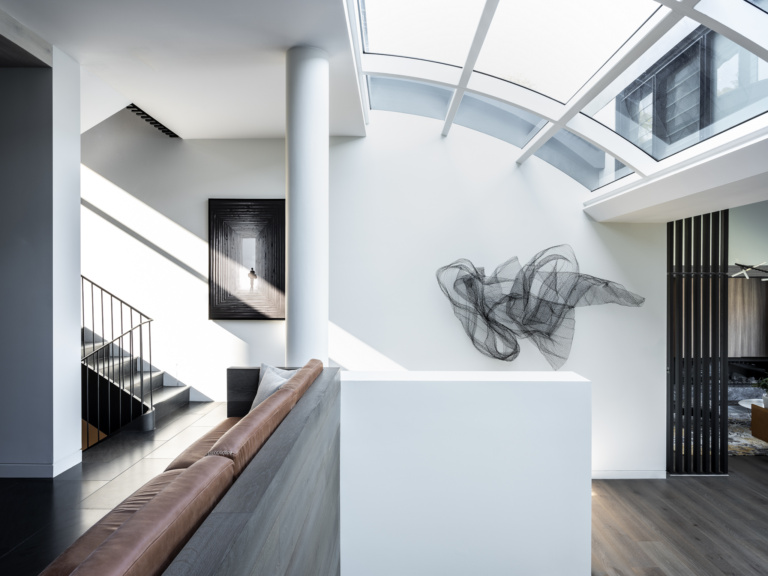 Moran Road House Interiors
Mosman
Overlooking Sirius Cove, this large south facing home came with both over and under scaled room sizes and low ceiling height challenges. The home was opened up to take advantage of views from all 5 split levels and the interior fitout was given a complete upgrade to add warmth and texture .
The front façade was given an upgrade with a new dramatically scaled entry portal and the application of a cohesive material treatment to the existing fabric of the building, stitching together what was previously a disjointed and adhoc building form.

The end result is a sophisticated and contemporary family home.
2019
Photographer: Tom Ferguson