Our team is creative, professional and exceptionally dedicated. Its carefully balanced composition of youth and experience gives it the ability to respond with the personal touch to both large scale commercial projects and intimate residential briefs.
The Corben Team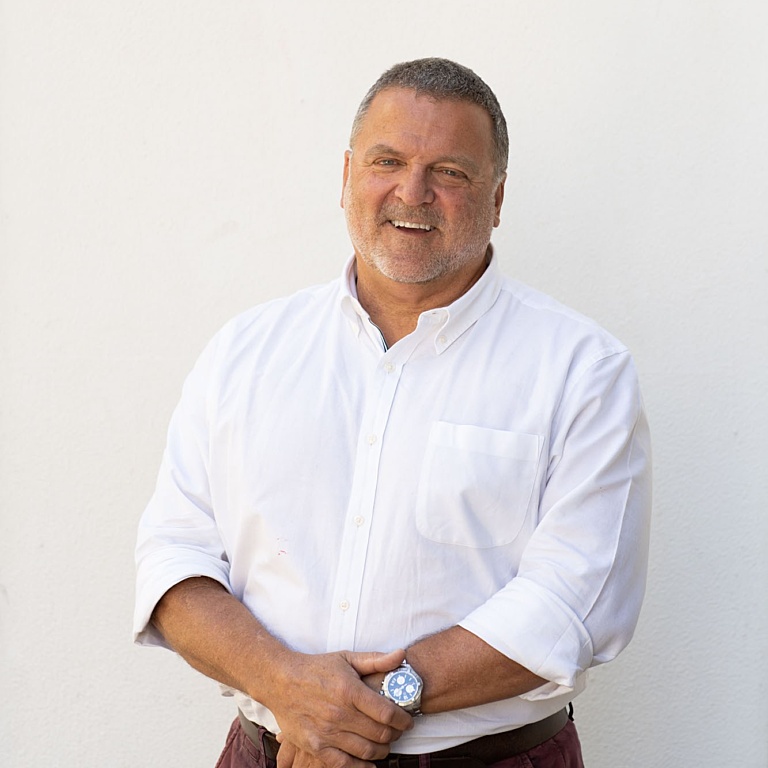 Philip is our Managing Director and Founder and has almost 40 years experience in the architecture profession. He established Corben Architects in 1990 with a principal commitment to delivering quality residential architecture paired with a high level of client service.
Philip oversees each of Corben Architects' projects and is intimately involved in design review and client liaison. As Managing Director, he is also responsible for the business management of the practice.
Outside of work, Philip shares his time with his interior stylist wife Lucy, his three daughters and two grandsons. He also tries to find time for his loves of yoga, surfing, sailing, snow skiing and escaping to his beachside hideaway in Byron Bay.
B.Sc (Arch) B.Arch (Hons) FRAIA Reg no. 4616
Philip Corben
Managing Director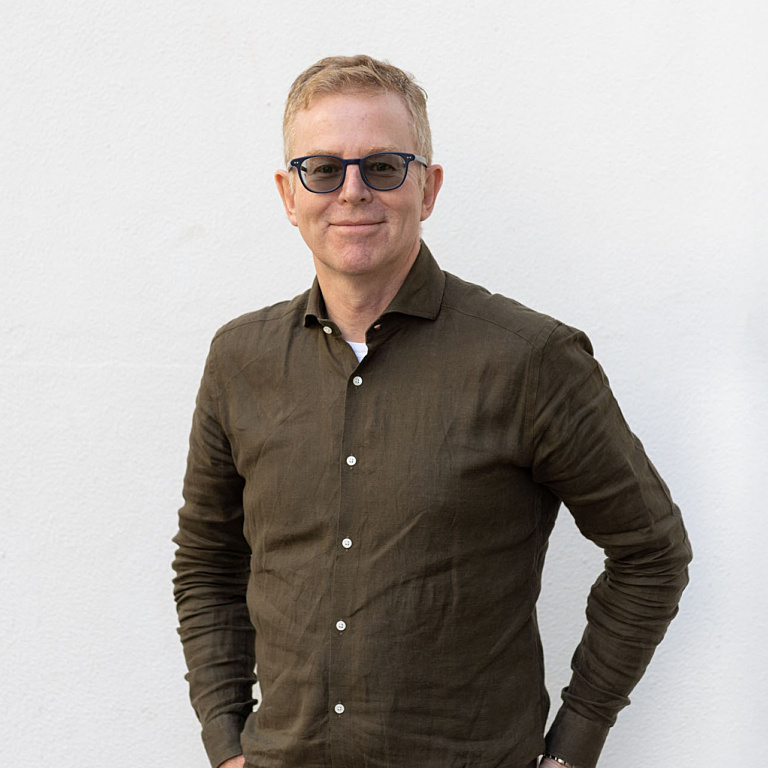 Mark has over 25 years experience working in architecture and initially started his career as a solicitor. He joined Corben Architects in 1998 and after being with the business for over a decade, was appointed a director in 2007.
Mark has an outstanding sense of design and has excellent documentation and communication skills. In his role, he manages Corben Architect's large-scale residential projects.
Mark has a strong interest in art, architecture and landscape design. Whilst enjoying city life during the week, he often escapes to his Palm Beach residence on the weekends.
LLB. B.Arch (Hons) (UA)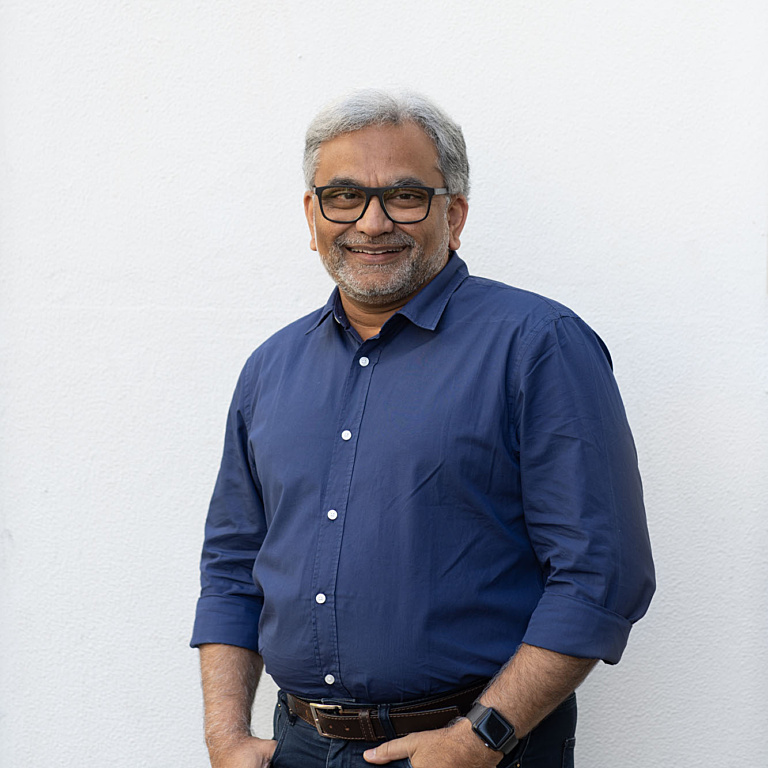 Mohit is a passionate architect with 25 years' experience working in Australia and abroad. He joined Corben Architects in 1999 and has since led a variety of large-scale residential projects. He was appointed an Associate in 2000 and a Director in 2007. Mohit has exceptional design and documentation skills, which he brings to all of Corben Architects' work.
Outside of work, Mohit shares his time between the two loves of his life – his family and sport. He is passionate about cricket and is still chasing that elusive 'ace' on the golf course.
Dip. Arch M.Arch (UNSW)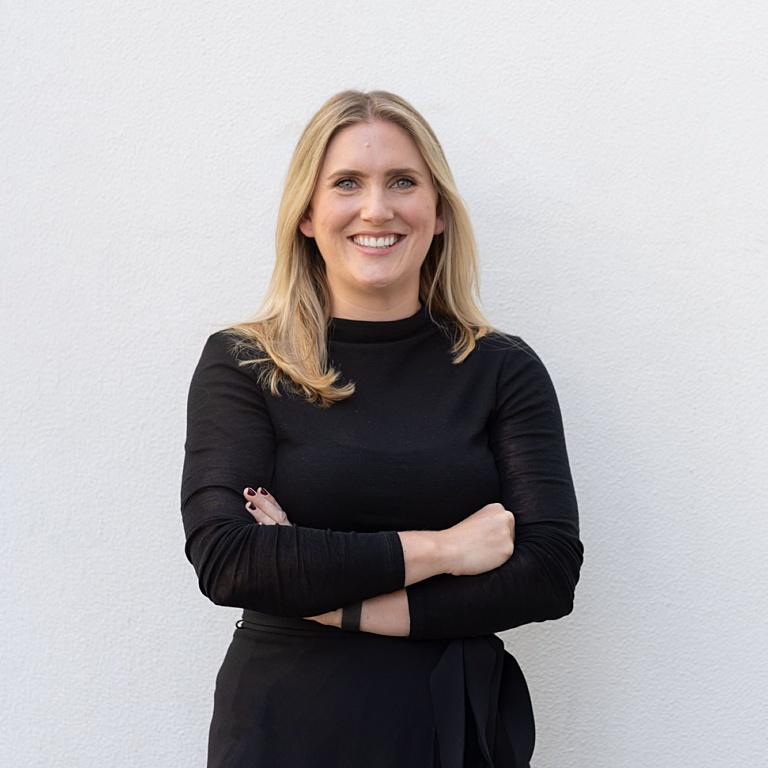 Amy has over 10 years' experience working in Australia. She joined Corben Architects in 2012 and quickly rose through the ranks to become an Associate in 2018 and a Director in 2021.
She has worked on a wide range of residential projects and loves working directly with clients to create their dream homes.
Recently becoming parents, Amy and her husband are adjusting to a new way of life. They share a love of the outdoors and enjoy hiking, biking, skiing and surfing.
B.Sc (Arch) (UNSW) M.Arch ARAIA Reg no. 10271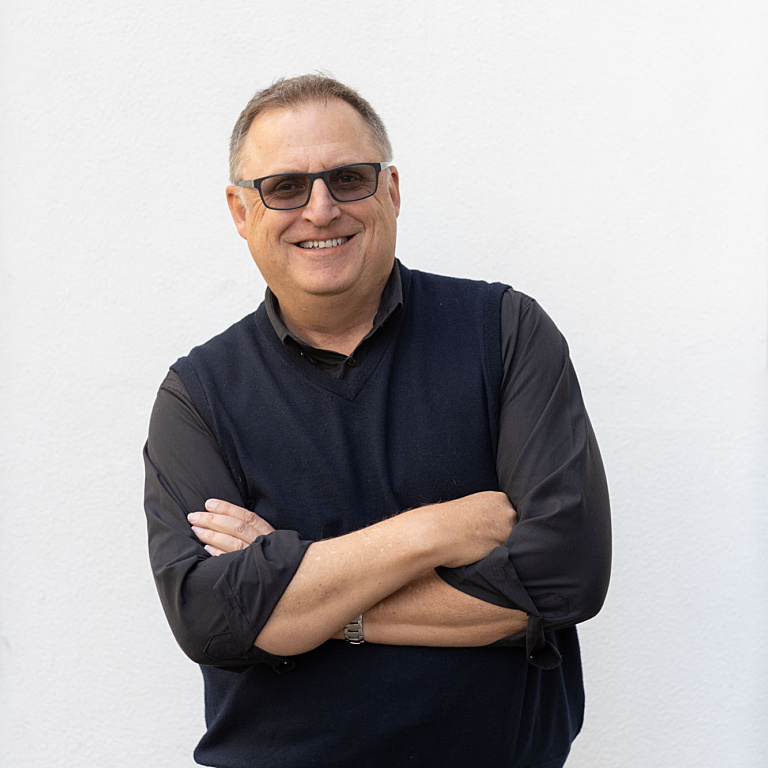 Andrew has over 30 years' experience working in residential, commercial, educational and heritage projects. He joined Corben Architects in 2007, after spending a number of years managing his own practice and was appointed as an Associate Director in 2011.
Andrew understands the nuances of residential projects and the different design challenges they face.
Outside work, Andrew loves to travel, cook and go mountain bike riding. He also loves to spend time with family and friends and catch up with mates at the footy or for a round of golf.
B.Arch (UTS) NSW ARAIA Reg no. 5575
Andrew Vingilis
Associate Director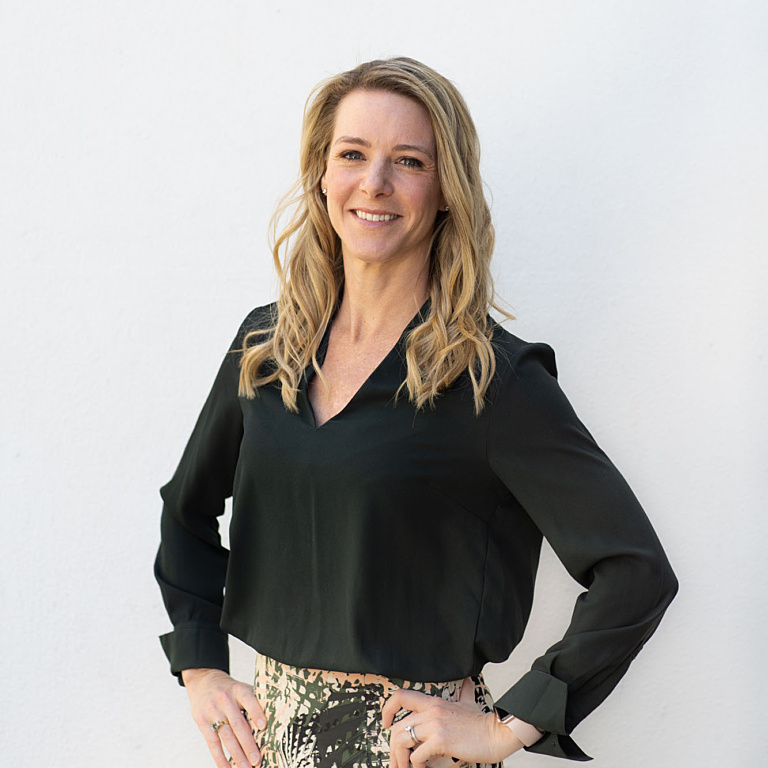 Karina has 15 years' experience as an interior designer working on a broad range of large-scale residential and commercial projects. Before joining Corben Architects in 2017, she spent almost 11 years at one of Australia's largest design firms.
After the arrival of her two children, the aspiration for creating the perfect home brought her back to residential design where her real passion lies.
Outside of work, Karina enjoys spending time outdoors, going to the beach, bike riding with her young family and playing competitive hockey.
B.Des (Interiors)
Karina Kerr
Associate, Senior Interior Designer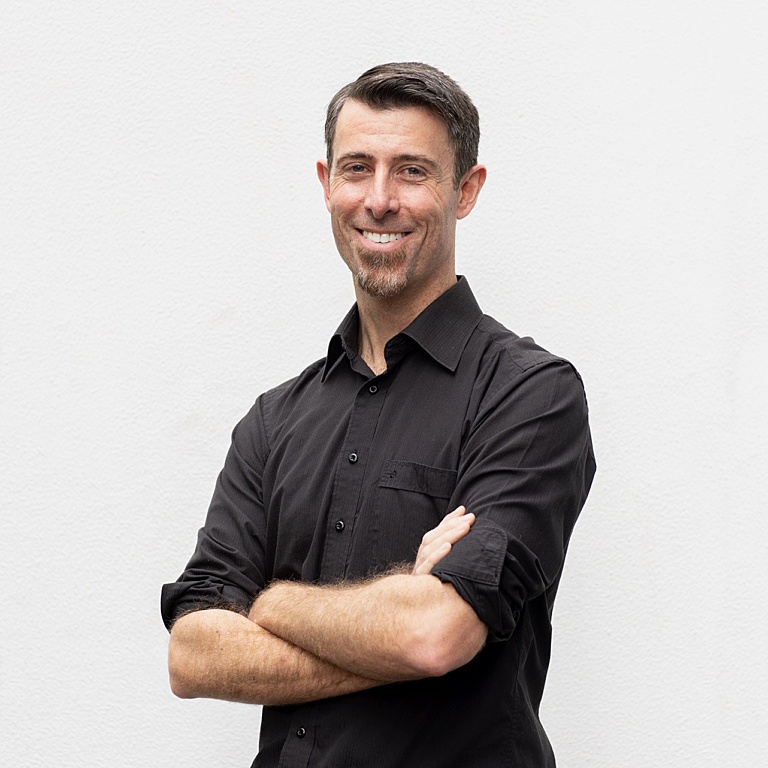 With over 20 years in the industry, Jaie brings a plethora of skills to his role as Senior Architect; client relations, project management, council negotiations to name but a few.
Jaie has a flair for creativity & style and an eye for detail. His easy-going personality ensures a great outcome with every project undertaken.
In his spare time, Jaie can be found enjoying bushwalks and camping with his family, following his favourite NRL team or trying to stay out of trouble on the golf course.
B.Des (Arch) & Dip. Arch. Tech. NSW Reg. No. 10487
Jaie Midei
Senior Architect
Originally from Oxford, Nicole joined our team in 2020. With over 10 years experience in architecture, her work includes a broad range of large-scale residential, commercial, heritage and educational projects in Oxford, UK as well as Sydney.
Having enjoyed the complexity of large scale projects, Nicole's focus these days lies in the residential sector.

A competitive soccer player for over 25 years, Nicole volunteers as a coach to a successful all age team in the Eastern Suburbs. When not coaching, she can be found on the golf course, trying to squeeze a round of golf into any travel opportunity.
BA (Hons), Dip Arch, MA. NSW ARB Reg no. 11533
Nicole Witney
Senior Architect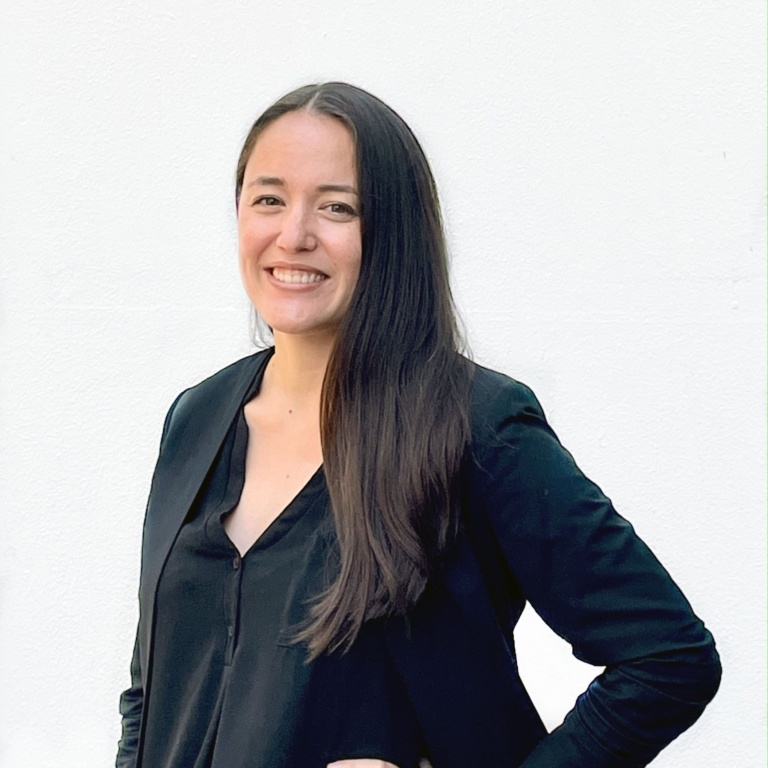 Originally from the US, Roxanna comes to us with a decade of all-around experience in architecture and construction. With a focus on residential design, her experience ranges from apartment alterations to large-scale residential projects in New York City and Sydney. Passionate about spatial design at all scales, Roxanna is equally excited by the small details as the big-picture and loves seeing that concept become reality.

Outside the office, Roxanna enjoys making the most of the sunshine with weekend camping trips or exploring the waterways on a stand-up paddleboard. When not planning her next adventure, she can be found reading epic fantasy/science fiction books or playing board games.
B.Arch (Hons) NSW ARB no. 11037
Roxanna Viray
Senior Architect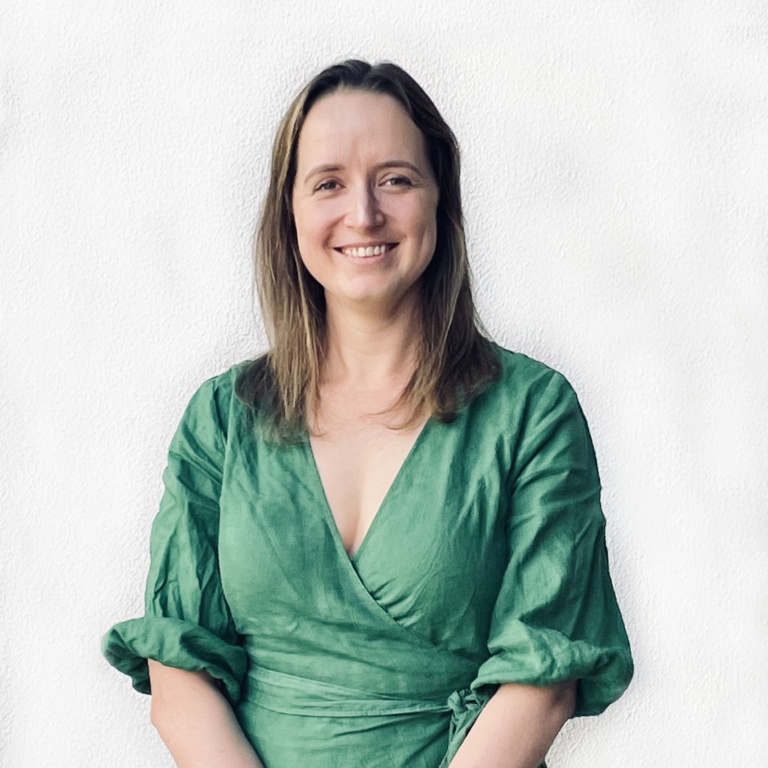 ​Anna has been with us for over 4 years, working on a broad range of residential projects. Her favourite aspect of the design process is transforming a brief from a checklist into a living environment that is tailor-made for her clients. On weekends, Anna loves exploring different areas of Sydney, long coastal and bush walks, and catching up with friends. She also enjoys skiing whenever there is fresh snow, playing tennis and golf and living an active lifestyle.
B. Int Arch
Anna Wheeler
Project Manager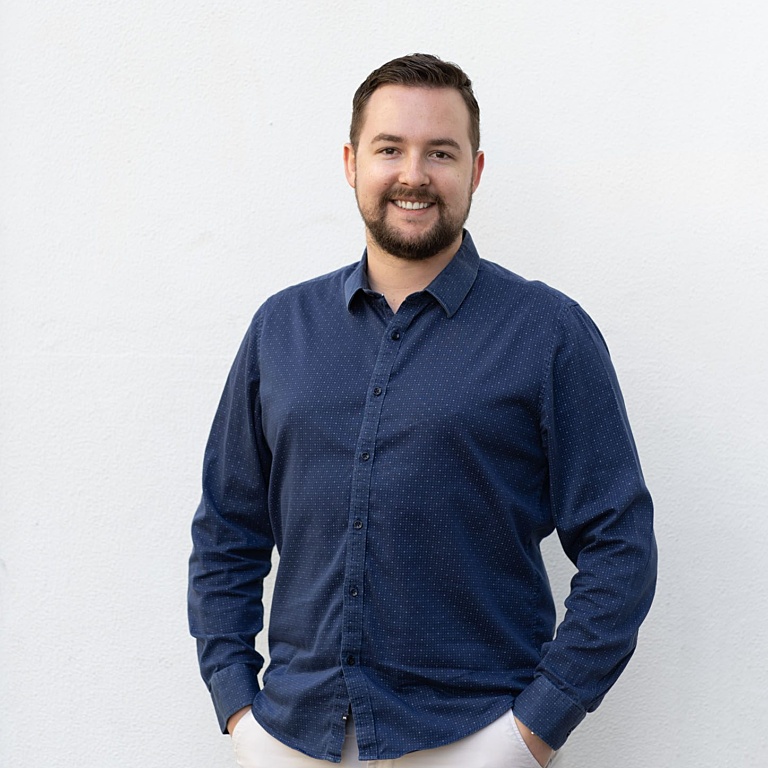 Andreas is a graduate architect, having completed his Masters of Architecture in 2017.
He enjoys being involved in all aspects of a project. His experience and personal passion in designing custom-made steel and timber furniture affords him a keen eye for detail and structure.
Andreas loves attending motorsport and car show events around Sydney and reading up on Modern American Architecture.
B.Arch M.Arch Dip. Vis Comm
Andreas Britz
Project Manager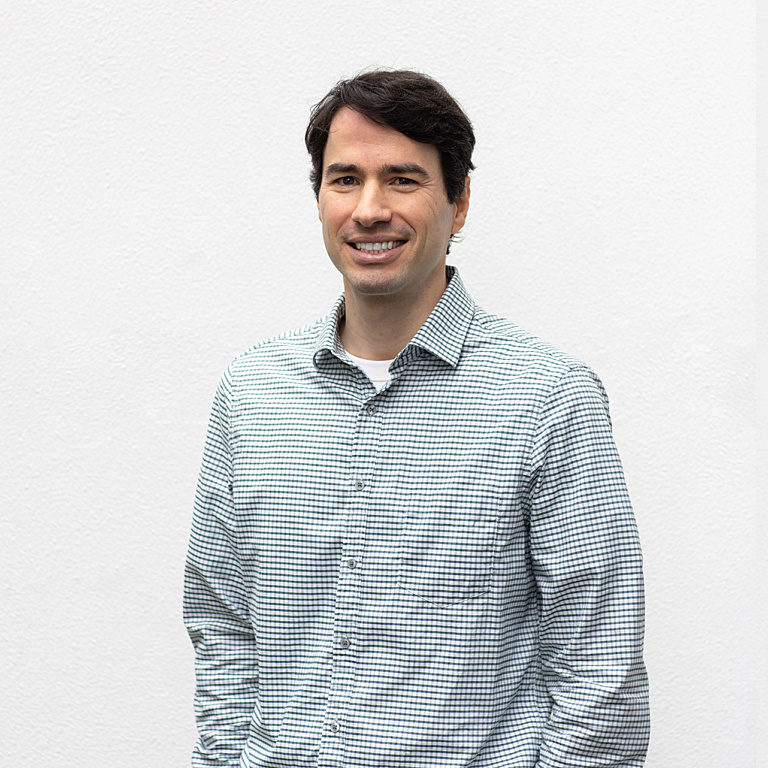 Originally from Brazil, Pedro comes to us with a world of knowledge and twelve years of experience as an architect.
Having previously run a family architectural practice, Pedro is passionate about the design practice; where curiosity and the pursuit of excellence combine to create a simple, timeless design that masks its true complexity.
In his spare time, Pedro loves to spend time with family and friends. He also enjoys outdoor activities and sports.
B.Int Arch.
Pedro Felix
Project Manager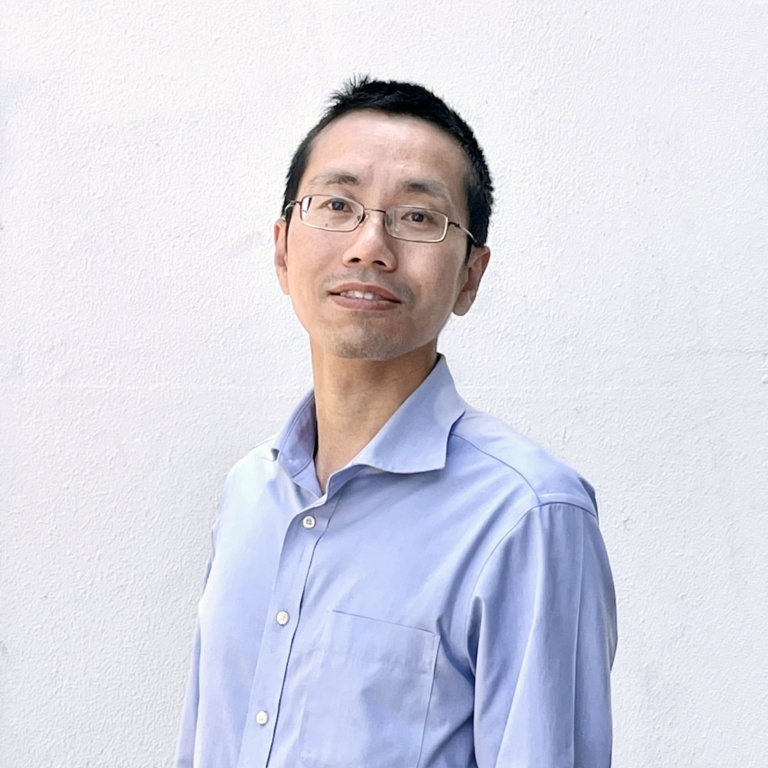 With over 10 years of experience as an Architect, Feng has worked on small to medium-sized projects in China before moving to Sydney where his concentration turned to large-scale residential projects. Feng enjoys the process of research and logical thinking to achieve a perfect design outcome.
As a bookworm, he reads books every single day with history and biography being favorites. He also enjoys cooking and traveling with his family.
B. Arch M. Arch M. CPM (With Excellence) (UNSW) NSW ARB Reg no. 10755
Feng Cai
Project Architect
A friendly and proactive individual, Shameem joins us as a Graduate Architect having completed his masters in 2019.
With an eye for innovative developments, Shameem's particular interest lies in high-end, residential architecture and he enjoys the challenge of a tricky site. His experience working both independently and collaboratively makes him a great asset to our team.
When away from the office, Shameem can be found on the football pitch or spending time with his family, friends and partner engaging in a range of outdoor activities.
B.Arch M.Arch Dip. Vis Comm
Shameem Husain
Graduate of Architecture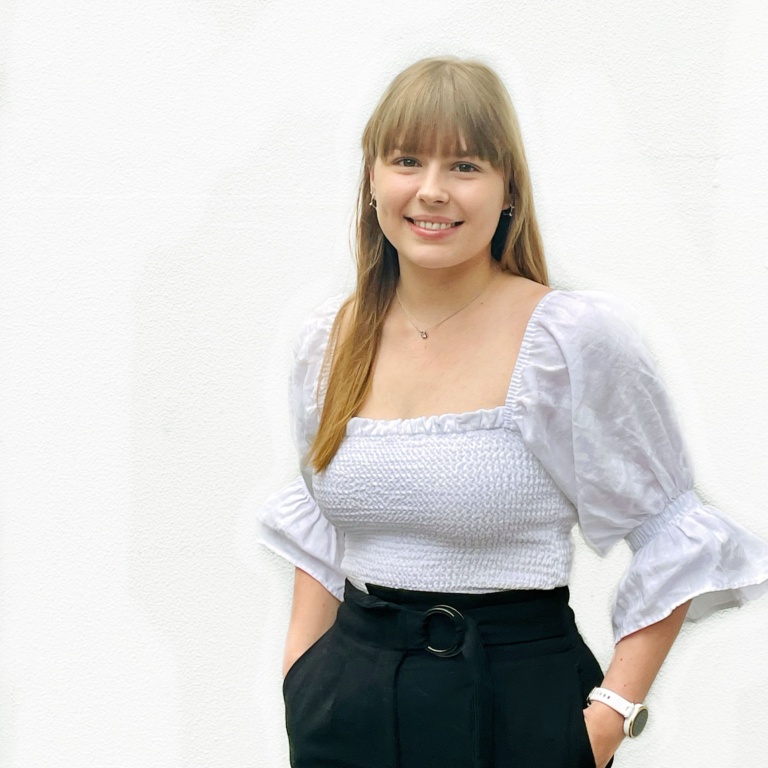 Originally from Ireland & South Africa, Bronwyn joins our team with a global perspective. She has lived internationally across 7 countries which includes South East Asia, the Middle East and parts of Africa.
As a recent Graduate of Interior Design, she is involved in the interior design process from start to finish and supports the design team with planning, sourcing, client and site meetings.
In her spare time, Bronwyn likes to play guitar, immerse herself in books and stay active outdoors.
B.Des (Int. Hons)
Bronwyn Horn
Graduate of Interior Design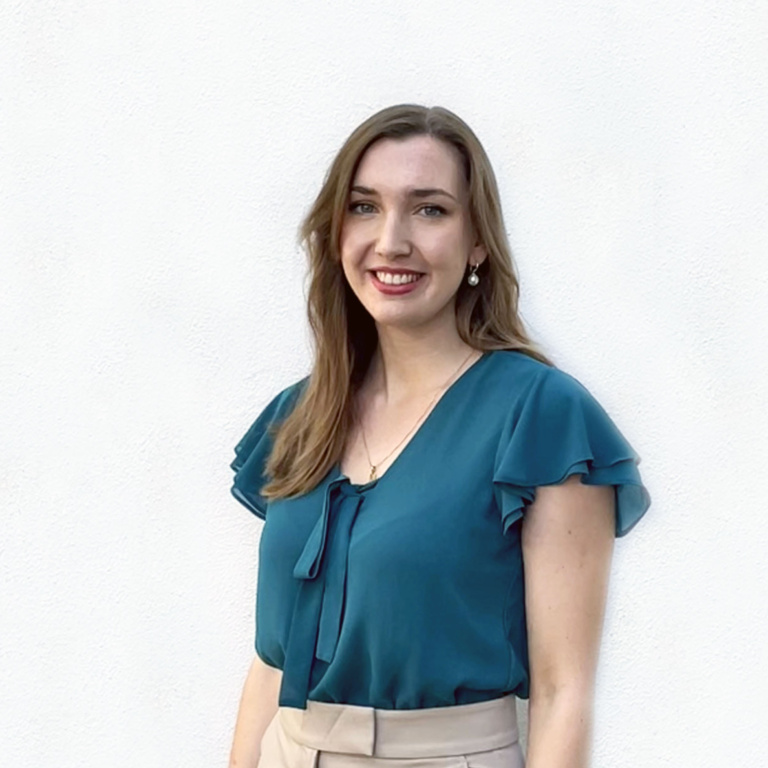 Born and raised in Sarajevo, Bosnia, Gabriella's architectural vision was greatly shaped by her home country's built environment. Having recently completed her Masters in Architecture at the University of Sydney, she is passionate about the conservation of cultural heritage in architectural projects.
In her spare time, you will find Gabriella enjoying live music and film festivals. She also trains in the boxing & weight lifting circuit to maintain her fitness levels.

B.Des (Arch) M.Arch
Gabriella Lindsay
Graduate of Architecture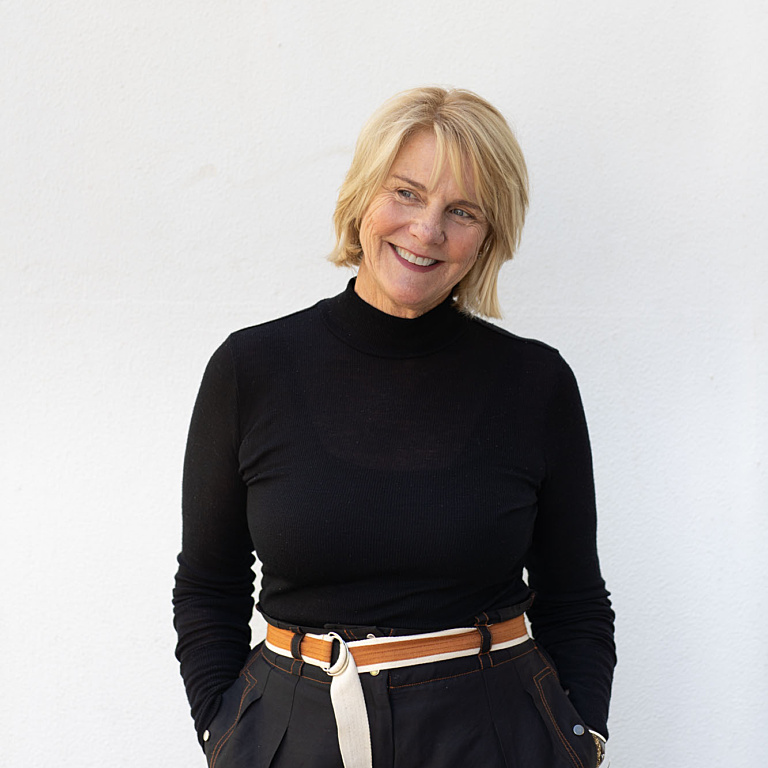 Lucy has a passion for interior design that started helping friends with the styling and fit-outs of their homes some 13 years ago. Previously, she'd worked in the travel, advertising, restaurant, functions and events management industries for over 20 years.
Lucy is married to Corben Architects' Managing Director, Philip, so it was only a matter of time before she started working with the team on our projects.
Outside of work, Lucy keeps active with early morning gym workouts and long walks. She loves joining Philip and her family at Ayindi – their Byron Bay beachside hideaway.
Lucy Purchas
Interior Stylist
Annalise joined Corben Architects in early 2019 as an Architecture Student. Her studies have previously taken her overseas, where she spent a semester abroad in Montreal after being granted an exchange scholarship. She is currently studying a Master of Architecture at the University of Sydney.
Annalise provides documentation and modelling support to her colleagues. She also assists with the marketing and social media management of the practice.
In her spare time, Annalise enjoys going to live music gigs, reading and painting.

B.Des (Arch) M. Arch
Annalise Blatchford
Graduate of Architecture
Peggy has been in love with design for as long as she can remember. She studied architecture and worked extensively in this field for the past 6 years with stints in the UK and Denmark, returning to Australia to complete her Masters in Architecture.
Peggy joins us to expand her skillset in high-end residential architecture and contribute to our design collaboration.
When not obsessing over all aspects of design, she is also passionate about surfing, the ocean and conserving everything it offers.

Cert 3 in Design, Diploma of Building Design, B.Arch M.Arch
Peggy Harris
Graduate of Architecture
Born in Zimbabwe, Ashlyn joins our practice whilst he completes his Master of Architecture at the University of Newcastle. With a keen interest in high-end residential developments, Ashlyn is fast learning the ropes with his hands-on approach and friendly persona.
Ashlyn is an elite sprinter, spending most of his spare time either training or competing in short-distance running. He also loves hanging out with his family and is a massive football fan.
B.Des (Arch) Dip. Des Arch
Ashlyn Ndlovu
Architectural Student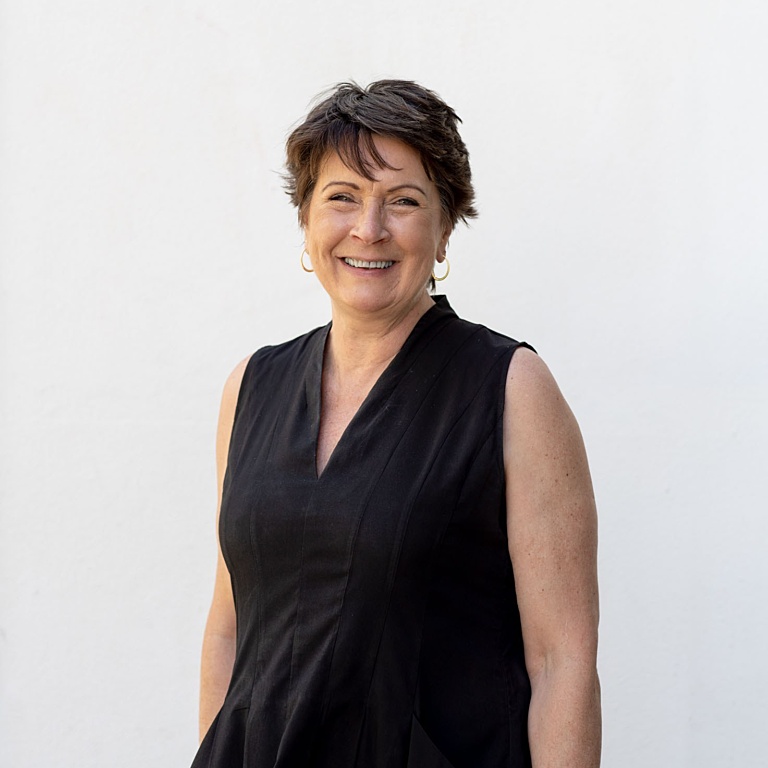 Debra has had an extensive and varied career in Sydney, after migrating northward from Melbourne. She worked at Citibank for almost 15 years, including time as Vice President of Loan Administration for the corporate real estate division.
After raising her two children, Debra returned to study to become an independent BAS agent. She now undertakes accounting and bookkeeping services for Corben Architects, which she cites as one of her favourite clients.
Simple pleasures include family time, early morning power walks, gardening, reading and watching films.
Debra Lane
Accounts Manager
Originally from The Netherlands, Mel joined us in 2019 after an extensive career in international hotel and event management.
After raising her family, she turned her creative talents to interiors and styling and spent many years working as an interior designer with a large and varied client base. With her background in design, Mel brings a great skillset to the varied role of managing our busy office. She is the first point of contact for clients & suppliers, managing all new enquiries, marketing & photography initiatives as well the important staff & project resource schedule for Corben Architects.
In her spare time, Mel loves entertaining family & friends and unwinds with a good NetFlix series.